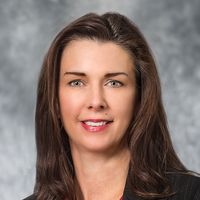 Sarah A. Clarkson
Sarah A. Clarkson is the founder and principal Member of Clarkson Law, PLLC of Grosse Pointe, Michigan. Sarah previously held the position of Shareholder at the law firm of Seyburn Kahn, PC and Member (Partner) of the law firm of Biber, O'Toole, Fowler & Clarkson, P.L.L.C., in Troy, Michigan and served as General Counsel to Osprey, S.A., Ltd., a full service commercial real estate company based in Brighton, Michigan. Ms. Clarkson represents privately held businesses in a number of industries and her practice is devoted to commercial and real estate transactions and business law, with special emphasis on mergers and acquisitions, start-up entities and commercial real estate transactions.
Sarah Clarkson graduated with Distinction from the University of Michigan in 1990 with a Bachelor of Arts degree in Political Science. Ms. Clarkson received her Juris Doctor degree, Cum Laude, from the University of Georgia School of Law in 1993. She was admitted to the State Bar of Michigan in 1993, and is a member of both the Real Property Law Section and the Business Law Section of the State Bar of Michigan, and a member of the Lakeshore Bar Association.
Ms. Clarkson was recognized by Michigan Top Lawyers as a "Top Lawyer" in Business Law in 2015 and in the same year represented the "Target" (Seller) in the 43rd largest merger and acquisition transaction in Michigan as published in Crain's Detroit Business.
Ms. Clarkson is Trustee of the Ascension St. John Foundation and is a former Secretary and member of the Board of Directors of The Lake House, a Gathering Place for Those Touched By Cancer, a Michigan non-profit corporation that founded a cancer support facility in St. Clair Shores, Michigan in 2011. She is a member and former Secretary and Board Director for Inforum (f/k/a the Women's Economic Club). Ms. Clarkson is the mother of two children, and resides in Grosse Pointe Woods, Michigan.